No museum could ever put on a complete Vermeer exhibition. The problem isn't quantity: thus far, only 36 works have been definitively attributed to the 17th-century Dutch painter of domestic scenes and portraits, most famously Girl with a Pearl Earring. But they all hang in collections scattered around the world, not just in places like Amsterdam and The Hague but London, New York, Paris, and elsewhere besides.
Some have become too fragile to travel, and one, The Concert, was stolen in 1990 and hasn't been seen since. But all of this makes a complete Vermeer exhibition the perfect concept to execute in virtual reality, or rather augmented reality — a concept just recently executed by the Mauritshuis museum and Google Arts & Culture.
---
Shop These Van Gogh Art Inspired Luxury Hand Painted Genuine Leather Bags
Available in

10 designs

. You can purchase one here:
https://www.paintingartprints.com/products/van-gogh-art-hand-painted-bags
---
---
"In total, 18 museums and private collections from seven countries contributed high-resolution images of the Vermeers in their possession, which were then compiled into a virtual museum by Google," writes Gizmodo's Victoria Song.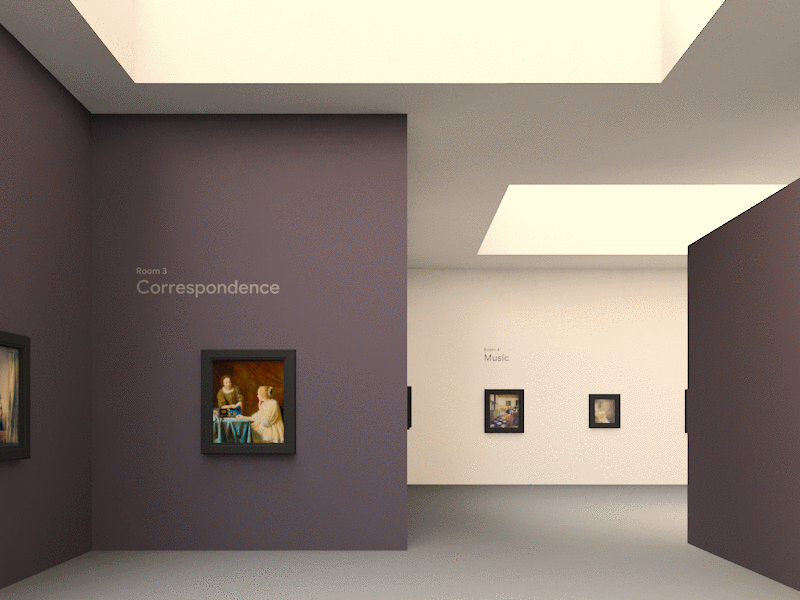 "To view the Meet Vermeer virtual museum, you can download the free Google Arts and Culture app for iOS and Android. So long as you have a smartphone with a working camera, all you have to do is point your phone at a flat surface, wave it in a circle, and voila — you, too, can have a virtual museum floating above your bed and nightstand. After that, you can pinch and zoom on each of the seven rooms to 'enter' the AR museum to view the paintings."
---
Shop These Heart Shaped Gustav Klimt Artwork Pillow Case
BUY 2 GET 1 FREE, Use discount code "BUY2GET1FREE" at checkout
You can purchase one here:
https://www.paintingartprints.com/collections/pillows/products/gustav-klimt-artworks-heart-shape-pillow-cover
---